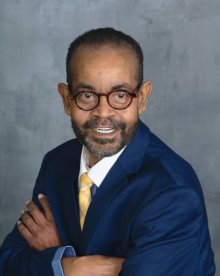 The MEA/TIGER Board's decision was based on Harold Byrd's understanding of the following:
the role of a school board member

the relationship of a school board member to MEA and its leadership

the interest and resolve to advocate for the School District of Manatee County with the Legislature

the plan to reach out to teachers and other employees before decisions are made

the resolve to support public education and those who work in the schools
Harold E. Byrd, Jr., is running for the Manatee County School Board District 2. He is the youngest of four children born to former Manatee County educators. He attended and graduated from public schools in the county before leaving for college.
He served five terms on the City of Bradenton City Council representing Ward 5. To be better prepared as a decision maker, he worked hard to obtain a Law Degree from Florida A & M University College of Law. To complement his law degree, he later obtained a Master of Public Administration degree focusing on public policy and public administration. He saw firsthand the compassion, dedication and work ethics exhibited by his mother, Former School Board Member Ruby Byrd in her public service.
During the economic downturn he had the opportunity to represent a city with manageable growth, strong law enforcement and public safety with reasonable taxes. During that time while on the city council tough decisions were made and Bradenton remained financially sound. Harold Byrd, Jr. says, "I am grateful to the citizens for the support over the years and will strive to work tirelessly as your Manatee County School Board Member making the same type of tough decisions in educating our kids."