When it comes to coverage MEA along with its affiliates, FEA, AFT and NEA, has members covered in all areas of job related issues including legal, and it's all included in the price of your dues.
Coverage includes but is not limited to:
Allegations of child abuse resulting in criminal charges
Ethics charges referred to the Department of Education
Questions of competency reflecting on job performance
Representation in disputes with school level administration
High dollar liability coverage
In addition, members have the benefit of:
An outstanding legal team with over 75 years of aggregate experience and a staff of full time attorneys who deal exclusively with members' legal issues.
A network of labor lawyers throughout the state
MEA officers and staff to guide members through the process
No limitations on fees, hours or nature of the case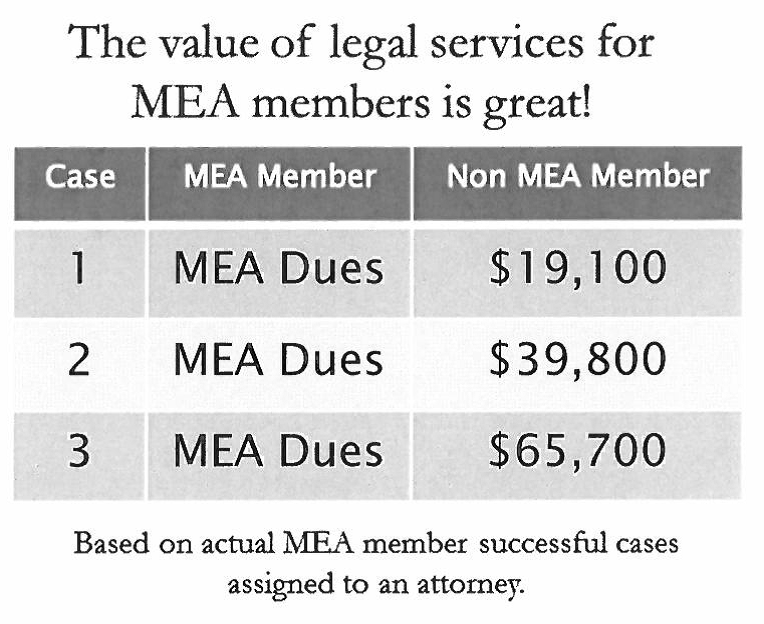 Don't be fooled by imitators who offer liability coverage only. Last year alone 15 members faced false allegations of child abuse requiring legal representation for criminal investigations (CPS), for defense of certificate (DOE) as well as for district investigations (OPS).  In the last decade, there have been 0 members requiring liability coverage.