Special Open Enrollment for MEA Members!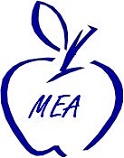 ATTENTION ALL MEA MEMBERS AND POTENTIAL MEMBERS!!
MAJOR ANNOUNCEMENT!
 We are extremely excited to announce our partnership with American Fidelity to offer Member Only Benefits!
American Fidelity works with education associations across Florida and has a reputation for outstanding service!
Starting May 18, 2020 American Fidelity will conduct a Special Open Enrollment for our members.
American Fidelity will have representatives available virtually to help you understand your benefit options and help answer questions for all your needs. Details will be announced soon, please watch for email announcement & Facebook posts.   
 The benefits being offered are
Customer Support Information: